GSE Smart IPTV
GSE SMART IPTV is a complete user-defined Advanced IPTV solution for your iOS device. With a built-in strong player that supports most formats including M3U with options and XTREAM platforms
In this tutorial, we are going to show you how to bring our IPTV service to your GSE Smart IPTV App. Begin by downloading the GSE SMART IPTV app on your iOS device. After that, you can enjoy watching worldwide channels TV, movies & TV shows using our IPTV subscription service.
Download GSE smart IPTV
GSE Smart IPTV app available for iPhone,iPad, tvOS, and Mac OS X. You can download it from the App store.
Download for iOS devices: https://apps.apple.com/app/gse-smart-iptv/id1028734023
Download for MAC OS X: https://apps.apple.com/se/app/gse-smart-iptv-pro/id1293083751?l=en&mt=12
Bring DMTV Service to GSE smart IPTV
Install IPTV on GSE smart IPTV
Navigate to XTREAM CODES API section from app menu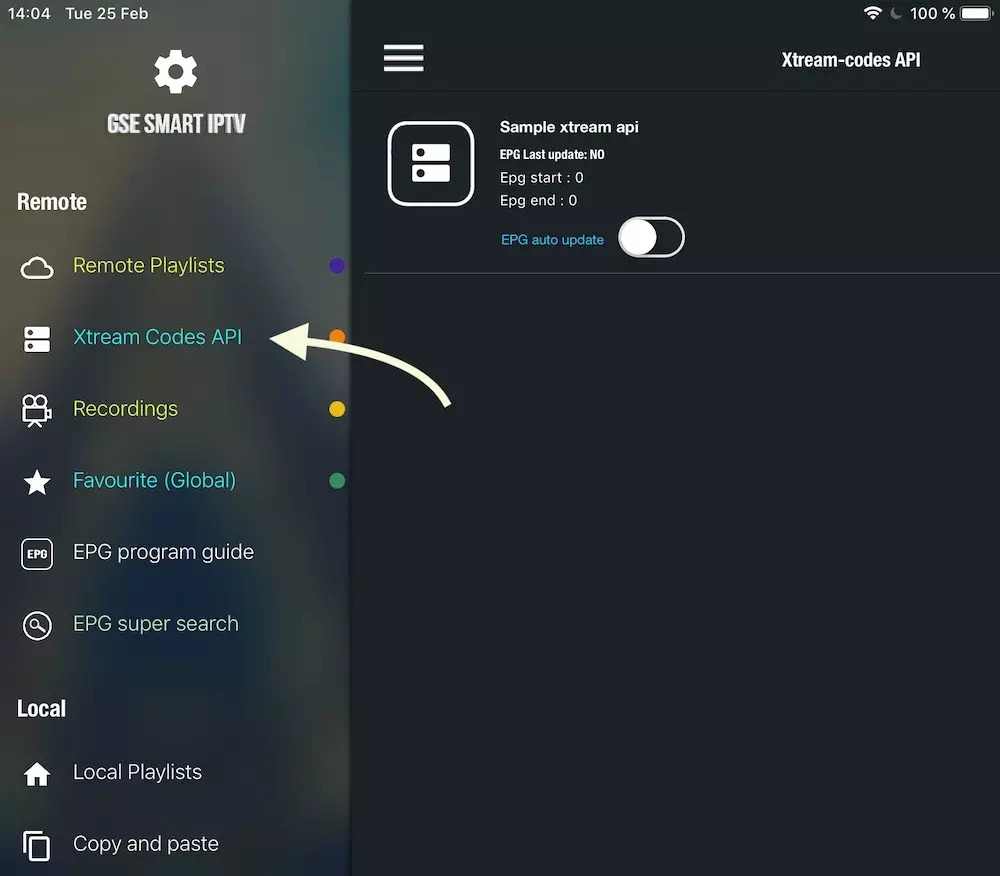 2. Press + icon to add XTREAM CODES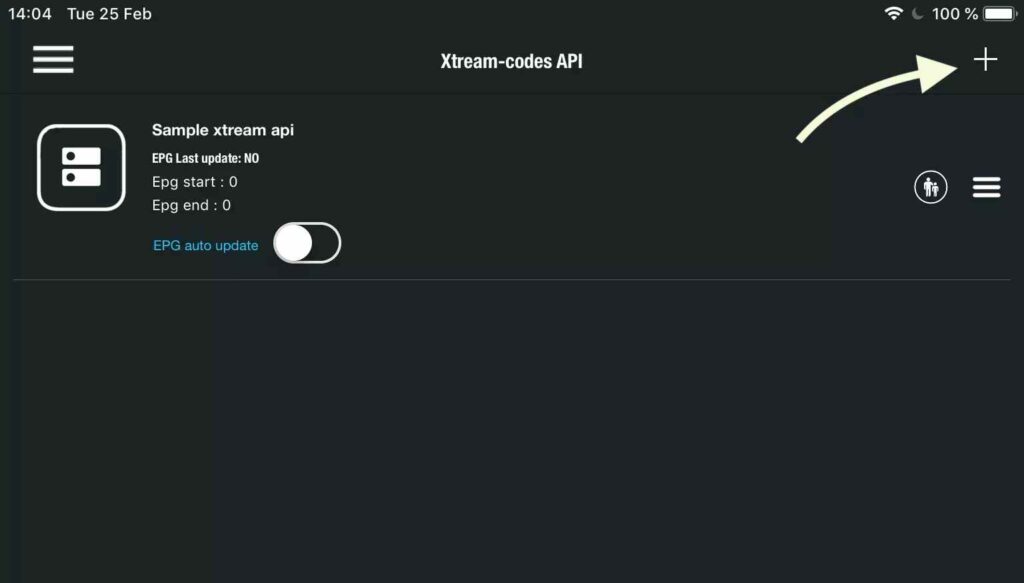 3- Enter Xtream based details
In Any Name field You need set a name for your playlist (It can be any name as you like), then enter server URL, your username & password we provided to you, Turn ON Autoupdate EPG then press Login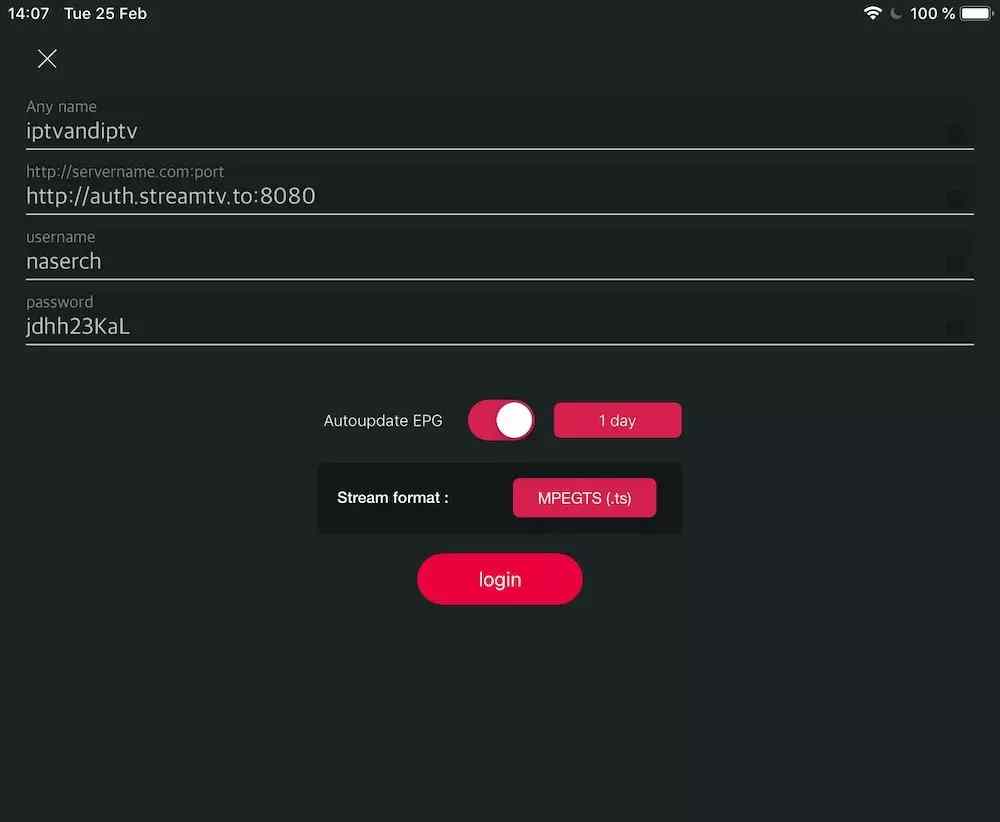 4- Enter the created playlist and watch live TV channels movies & series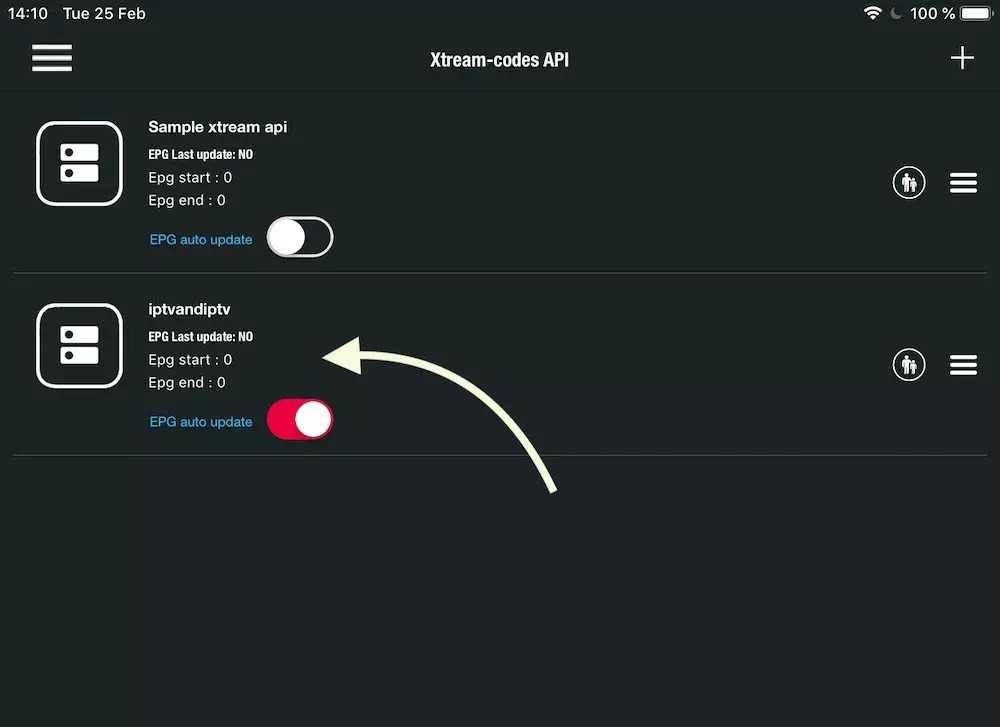 iPlayTV (Apple TV)
This app is only available on Apple TV and you can use this app to watch our IPTV service on Apple TV from Gen 3.
This is most popular with a smooth interface application for IPTV. We recommend it between all other available apps for Apple TV.
Install IPTV in iPlayTV on Apple TV
You need install iPlayTV from Apple TV app store . it Cost 5.99 USD
App in app store : https://apps.apple.com/app/iplaytv/id1072226801
Then follow this steps :
Select ADD Playlist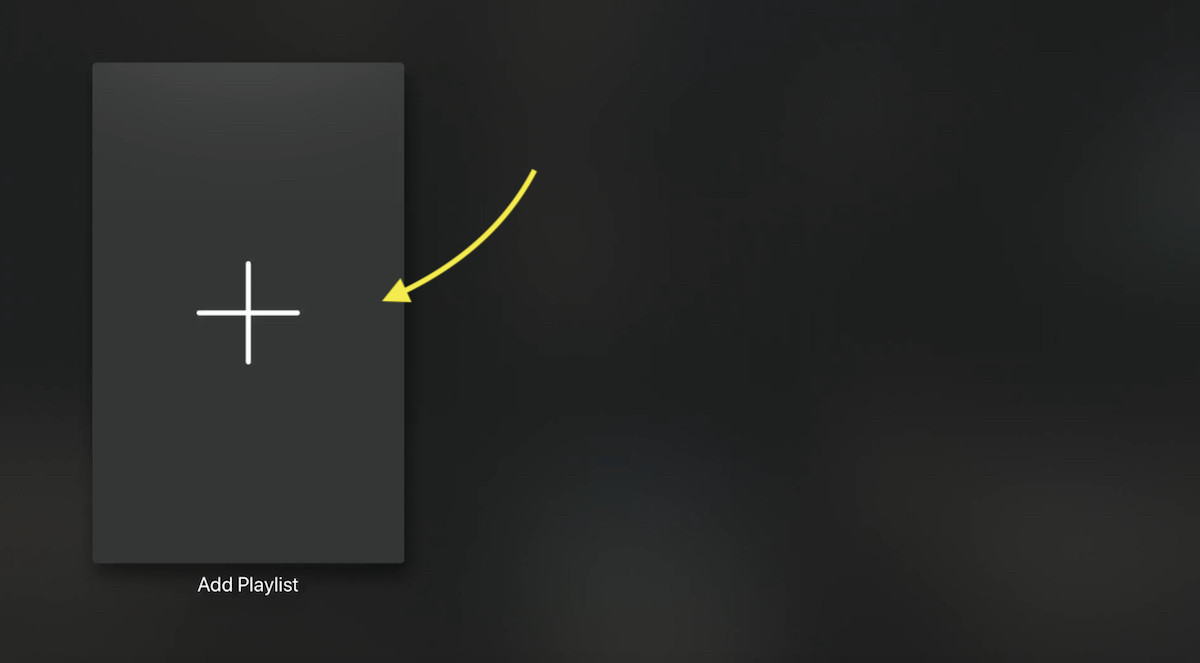 2. Choose Xtream Server
There are 3 ways to add IPTV list: M3U link (Remote playlist file) , Downloaded m3u list (Local file) and Xtream Server . We recommend to use Xtream server method which provide you more feature like EPG and play list auto update .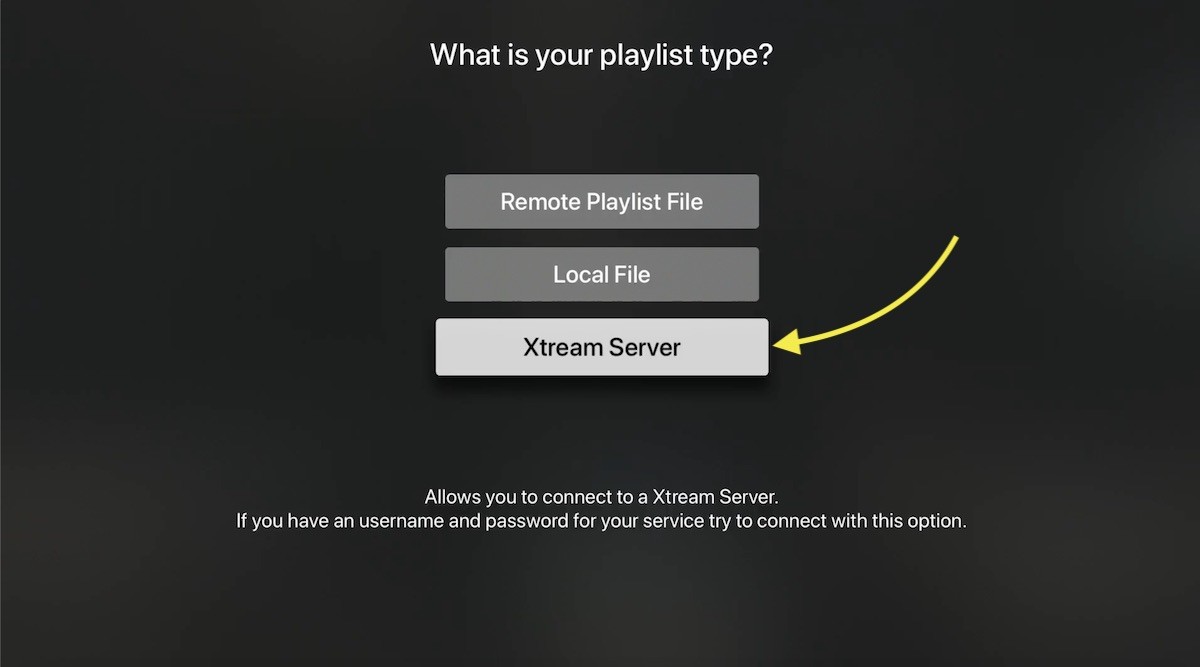 3. Enter Xtream server details
You need to enter the Xtream server details: Server URL, Username, and password which we provided to you after you buy your IPTV subscription.
Note: you need to enter a name for the playlist , It can be any name
Select Save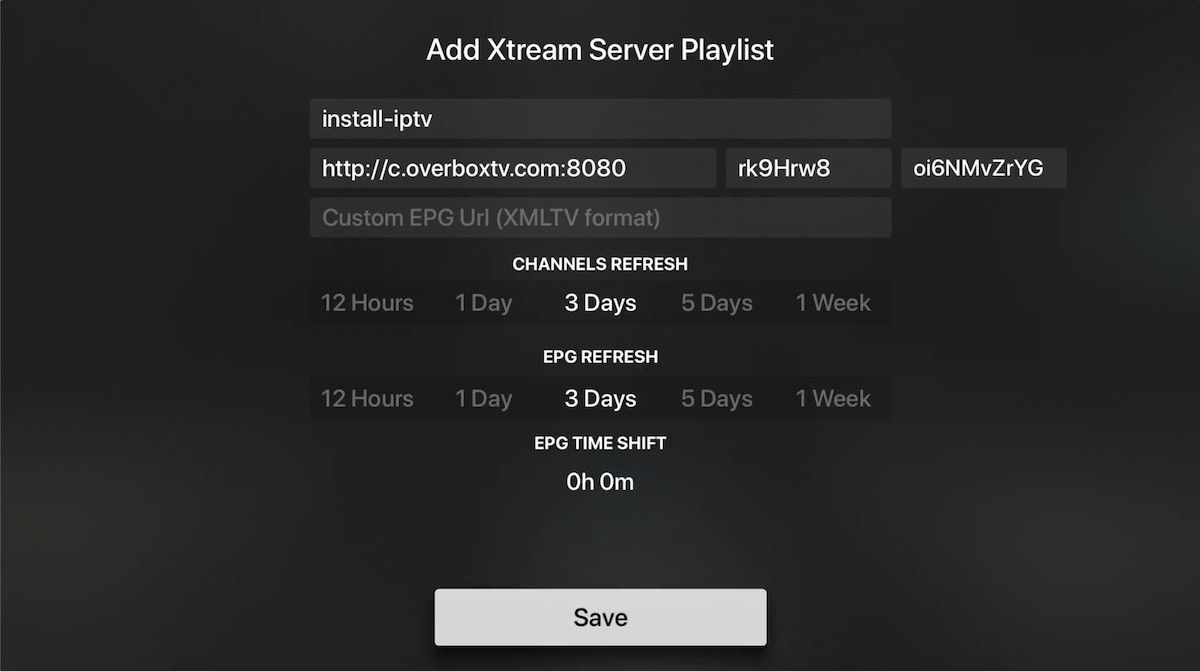 4. Channels and VOD loading
In last the playlist load channels, VOD and EPG informations.
Done! enjoy watching our IPTV service on your apple TV.