World's Best IPTV Reseller Program.
Give your IPTV business a strong competitive edge by becoming IPTV reseller with DMTV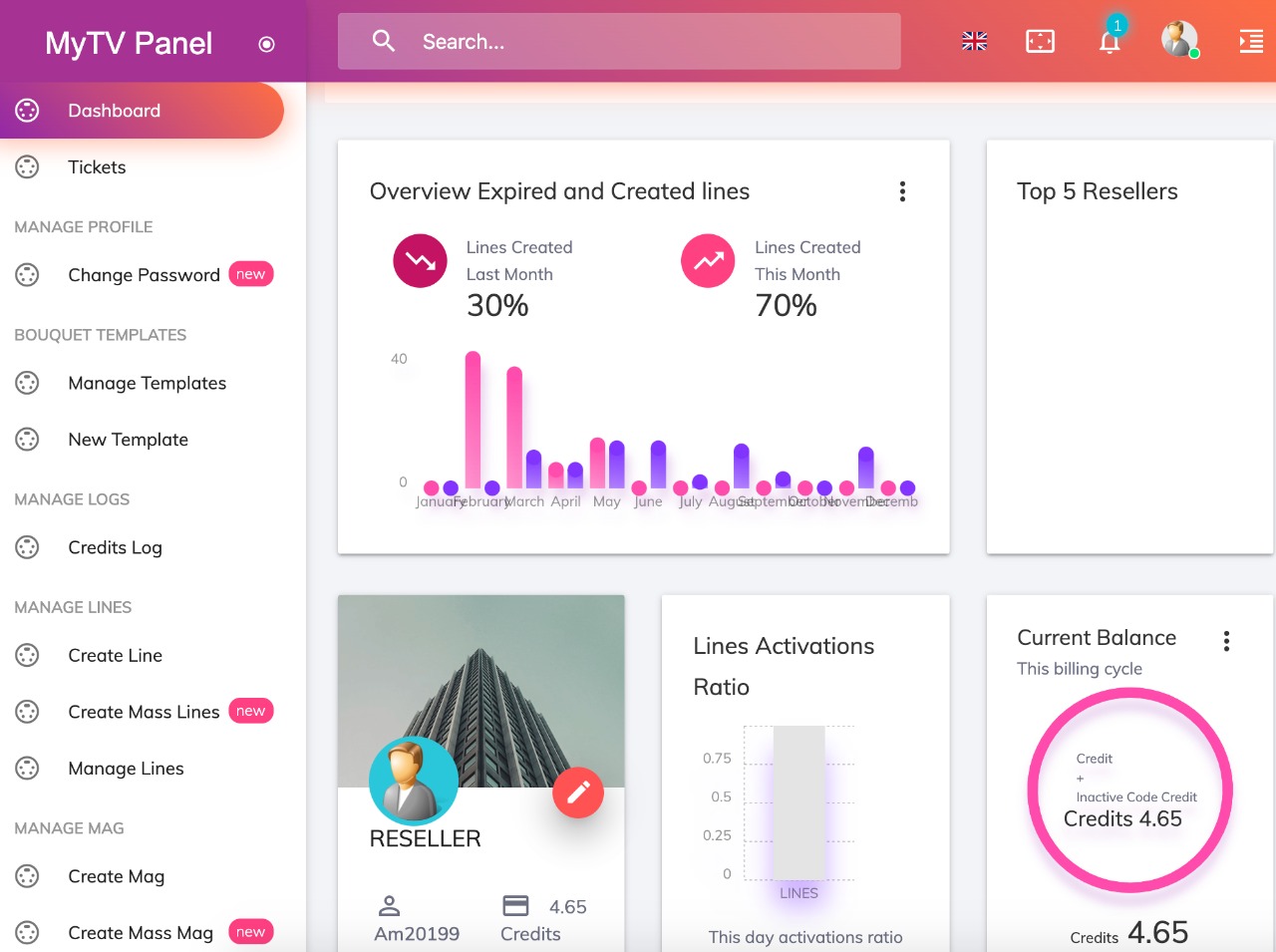 Channels Availability
11,121 HD IPTV channels are available (VOD are not included on) not like other providers out there claiming thousands of channels and only a small bench of channels are working with a bad quality streaming
Streaming Quality
We continuously invest in our IPTV servers to deliver unbeatable IPTV service. channels are available in SD/HD/4K quality, Your customers will have the best TV streaming experience without any buffering.
EPG + TVCatch-UP
Our IPTV Service offers EPG + 7-days Catch-up so your customers will never miss their favorite shows again. this is a great competitive edge, fewer are who have a catch-up in their IPTV servers.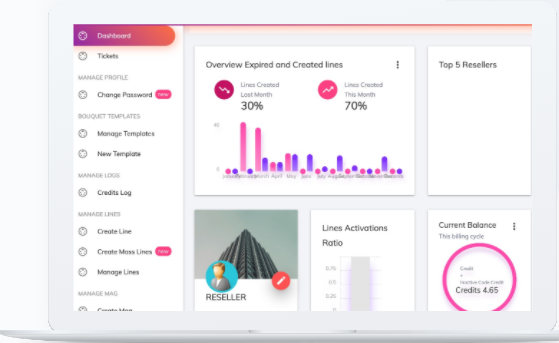 Once you register a reseller account with us, you get access to your own IPTV reseller panel which allows you to manage your accounts. Your entire workflow can be automated which means you don't need extra resources to manage everything.
Why DMTV is the best IPTV reseller program.
Easy Management
All reseller tools in one place for easy management of IPTV accounts.
Fast Order Delivery
We Deliver Your Premium IPTV subscription A Few hours After Payment Is Made
Unlimited Accounts
Professionally foster cross-platform solutions rather than highly.
24/7 Reseller Support
Our experts are always available and provide fast technical support.
"Large selection of IPTV channels , fast & reliable service. special thanks to the customer service they helped me with the whole process."
Fair, simple pricing for all.
STARTER
Edit line/full management
BASIC
Edit line/full management
MOST POPULAR
Edit line/full management